Happy Christmas from everyone at Rock Out!
20th Dec 2016
We hope you have a rock n' roll Christmas and a very happy New Year from everyone at Rock Out! The schools have now closed for the Christmas period, but we are up back up and rolling again on January the 7th.
Rockout! Alton back up and rolling for the new term!
1st Sep 2016
Rockout! Alton school are back up and rolling for the new term! Starting with the Only One's classic - Another girl another planet!
Rock Out! Radio Launches
11th Nov 2012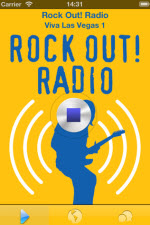 Rock Out! has launched it's very own internet radio station, Rock Out! Radio.
Now you can listen to awesome classic rock tracks 24 hours a day, 7 days a week as well as exclusive interviews and content produced just for us. Keep checking back for an update schedule of programmes.
You can listen to Rock Out! Radio by going to the dedicated page at rockoutradio.rockoutschool.com or you can get our FREE iPhone app from the Apple App store
You can even grab the player and leave it on your desktop or include the code on another site!
See us at Sun Hill this Saturday!
19th Sep 2012
Rock Out! is thrilled to have been asked to be at the Sun Hill Barbeque this Saturday 22nd September. Come along and see us.
Facebook page is up
16th Aug 2012
Well the Facebook page is finally up so please visit for the latest photos, videos and who's up to what. Like us too!